Featured Item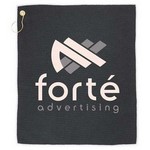 1.8lb./doz Microfiber Waffle Weave Golf ...
15" x 18" 1.8lb./doz. The microfiber waffle weave material is super absorbent and extremely effective at cleaning grips, grooves, and club heads. The waffle weave material doesn't pick up excessive lo...

Welcome!
We have Great Promotional Products
and the BRIGHT IDEAS to Make Them Work for You!
SHOP NOW: you'll find some of the best products from some of the best factories!
SHOP IN OUR STORE: we have hundreds of samples displayed in our store on Jefferson.
WE'LL SHOP FOR YOU: Don't see what you looking for? Want other ideas? We have many more products to offer! Let us know about your event, audience, budget, colors, and time frame - and we'll look for ideal products and deals.
IMPRINTED RIGHT! ON SITE! Awards engraving, embroidery & screen printing, signs & banners, pad printing, buttons & more!